Executive Master in
Digital Innovation and Entrepreneurial Leadership (MSc)
Are you ready to develop your entrepreneurial leadership skills?
The influence of digital technologies and the way they are changing business, society and our personal lives are omnipresent. We observe a democratisation of competition and a constant need for change.
Digital innovation or Industry 4.0 have become synonymous with the transformation of industry structures and the way we interact. We observe that boundaries between industries are changing and innovation opportunities may come from unforeseen sectors or technological breakthroughs. Big data analytics, cloud technologies and digital platforms allow constant innovative ways and opportunities and confront everyone with fundamental change and a democratisation of competition. Even if the term "digitisation" will likely change, the realities behind it are very real and will stay.
This transformation requires a mindset and skill set to shape and leverage this change. We at ESCP believe that the world needs entrepreneurial leaders at every level of any kind of organisation in our society. It is our target to prepare them for this fundamental change and equip them with the tools and an open mindset to confront the challenges and to leverage new opportunities.
The Executive Master in Digital Innovation and Entrepreneurial Leadership (Master of Science) is an experiential journey and intensive immersion into digital innovation and entrepreneurship to shape and drive the digital transformation currently taking place.
Take-home values of the programme
An opportunity-centered mindset for capitalising on and executing ideas.
Tangible advancement on a venture through discovery and concrete application of the innovation and entrepreneurship toolbox (conceptual and experiential learning).
Mastery of key entrepreneurial methods; e.g. lean startup; design thinking; effectuation; bricolage and bootstrapping; pivoting and disruption.
Social media savvy & mastery of the digital toolbox
Experience a maximum diversity of tutors, mentors and participants, from arts, design, science and business worlds (tandem learning & teaching).
Experience and become part of the Jean-Baptiste Say Institute: an innovative and experiential pedagogy, a program of incubation (Blue Factory) and a strong foothold in the local entrepreneurial ecosystems.
sayinstitute.eu
A solid network between leading corporations and the start up scene in Germany, Europe and beyond. Easy access to media and financing partners for deal flow acceleration.
A personal network for life: coaching, mentoring, business opportunities, access to events, homecomings.
Radical personal and leadership growth

Victor THOMA
Project Manager Innovation Lab,
ERGO Digital Ventures GmbH
"The programme helps innovation managers like me to work more as an entrepreneur in their company…"
Read more
"… and to become faster in their projects. Getting to know the latest tools and methods, the EMDIEL prepares oneself systematically for being an entrepreneur. The modules abroad enable me to explore innovation beyond my regional borders."
We foster a diversity of backgrounds
Our Executive Master Programme welcomes participants from diverse educational backgrounds with a minimum of three years of professional experience.
It allows the participants to learn from each other, build a lifelong network and understand the power of open innovation and knowledge, coconstruction in teams and organisations.
This could be
Intrapreneurs
Internal venture project managers and talents within a company having an interest in/ responsibility for innovation and new business creation.
Entrepreneurs, …
… family business successors and internal venture project managers seeking to launch or grow businesses.
Specialists…
… seeking to re-orient: engineers, scientists, medical doctors; professional services (banking, consulting, advisory, law etc.); designers, media specialists
Executive Master in
Digital Innovation and Entrepreneurial Leadership (MSc)
Curriculum
Experience an intense immersion into the digital and entrepreneurship universe
Five modules at three ESCP campus locations and two global immersions starting in August will lead you through the sometimes unconventional digital innovation and entrepreneurial tools and methods to open your entrepreneurial mind and shape your leadership capabilities.
Module 1: Essentials and Advances in Digital Innovation & Entrepreneurship
Duration: August/September - 10 days plus 3 days incubation in Blue Factory
Location: Berlin
Courses
Introduction to digital entrepreneurship and innovation
Types of and entry forms to innovation & entrepreneurship
Technological fundamentals of digital innovation
Additional Features
Meet your mentor
Project incubation and acceleration
Pitch-training and event
Introduction to 3D-printing & prototyping

Valérie-Esther PENDA
Senior Legal Counsel Digital Law,
SoLocal Group (France)
"Create and dare like a child but produce and present yourself like a pro!…"
Read more
"… This is something very helpful I learned during the first module in Berlin and it is on my mind every day. The Improbable art thinking workshop with Sylvain Bureau got me quickly into the game, the real game of the entrepreneurial world where everything is about thinking out of the box, changing paradigms and transforming reality — this is what makes you a successful entrepreneur!

And Berlin wouldn't be Berlin without all the brilliant participants from different countries and the great teachers. We talked, argued, worked hard, laughed, shared and most of all, we elevated each other."
Module 2: International Entrepreneurship
Duration: November 2023 - 5 days
Location: Dubai
Courses
Business model validation & beta testing in Asia
International entrepreneurship strategies & doing business in the Middle-East
Additional Features
Meet Dubai-based start-ups and successful entrepreneurs
Introduction to Asian business culture

Yahya WARRAK
Director Digital Payments & Labs (Middle East & Africa),
Mastercard (United Arab Emirates)
"I had read a lot about China before the EMDIEL, but when I travelled there during the Shanghai module, I had a completely different experience…"
Read more
"… I was able to see things that I wasn't able to read about. Traveling to Shanghai gave me access to the fastest-growing areas in the world and made me understand Asia better. I was able to test out ideas with both professors and classmates and get feedback. This advanced my decision-making skills which I am able to apply in my current job."
Module 3: The Business of Society - Implications of Digital Transformation
Duration: February 2024-12 days
Location: Paris/Turin
Courses
Business of society: Prototyping for entrepreneurs
Business modelling: Novel opportunities and challenges through digital transformation
Soft skills for entrepreneurs: Stakeholder management and event creation
Additional Features
Introduction to coding and design
Incubation in the Paris Blue Factory infrastructure
Active immersion in and contribution to the ESCP Entrepreneurship Festival
Become a part of ESCP's network of entrepreneurs in Paris

Jan-Malte VOGELSMEIER
Head of Global Project Management Office,
arvato, Bertelsmann (Germany)
"Nolan Bushnell describes Entrepreneurship by saying: the true entrepreneur is a 'doer', not a dreamer…"
Read more
"… Throughout our module in Paris, we learned what that means in practice: Each of us started with nothing but an idea on a blank sheet of paper and just a few days later we exposed, pitched and defended our ideas in public. The ESCP network of entrepreneurs and professionals co-facilitated our "doing" with tools while insights into start-ups from Paris framed our entrepreneurial mindsets."

Luis SCHLIESSKE
Venture Building & Consulting,
Konfid.io (Germany)
"In London, we got incredibly valuable insights into business models around scale-ups.…"
Read more
"… Knowing everything about how well your start-up's business model fits to scale, and how to scale up, is the pinnacle that separates successful start-ups from the graveyard of great ideas with business models that were not fit for scaling."
Module 4: The World's Most Powerful Venture Community
Duration: June 2024 - 6 days
Location: Silicon Valley
Courses
Entrepreneurial ecosystems
Entrepreneurial finance and execution

Lennart PAUL
Founder, warenausgang.com,
Partner, eTribes Connect GmbH (Germany)
"It is an amazing opportunity to meet with so many high-profile VCs and Entrepreneurs…"
Read more
"… Those people have already pushed some boundaries and to learn from them first hand is a unique chance to enhance yourself."
Additional Features
Silicon Valley @ work: take a glance at the world's most powerful venture community
Visits to leading innovation companies
Module 5: Venture Growth, Execution and Leadership
Duration: August/September 2024 - 12 days
Location: London/Oxford/Berlin
Courses
Scale up of entrepreneurial ventures
Driving, managing growth, and value creation
Trends and challenges in digital innovation and entrepreneurial leadership
Additional Features
Project incubation in the ESCP Blue Factory
Final project pitch

Samy BEN JAZIA
Brand and Communication Manager South Europe,
Essity PH
"Hard thinking and hard practicing in an inspiring global approach reflect the essence of EMDIEL.…"
Read more
"This innovative programme makes you experience the process and the ups and downs of what entrepreneurship is made of. It is a journey that will troubleshoot ideas and challenge the beliefs to be stronger in the intrapreneurship and entrepreneurship approaches. A joyful moment!"
Pedagogic Approach
---
Our pedagogy centres on leveraging the entrepreneurial leadership paradigm in order to address challenges and opportunities originating from digital technology and innovation. To this end, we combine different methods of teaching and learning.
Learn more
Mix of new and traditional teaching methods from different disciplines
The pedagogy combines the analytical, conceptual and collaborative exigencies needed to develop a societal intelligence and a very strong and pragmatic operationality.
Tandem Approach
At any given moment, a pedagogic team composed of academic faculty, professionals and/or other specialists will co-construct state-of-the art learnings together with participants (tandem approach).
Mentoring
Individual and leadership development are a key element of our programme; experienced mentors help participants to raise self awareness and foster their projects.
Diversity
An integral element of the pedagogy setting the ground for a lifelong network.
International Studies
2 global immersions to discover international entrepreneurship strategies and catch a glance of the world´s most powerful venture community.
Projects
Participants will think, design, develop and launch a start up and/or innovation venture in small teams (Entrepreneurial/Innovation Venture). The start-up creation comprises three-steps:
- Subversive Thinking:
Creation of an artwork to challenge the status quo and sensitize you to the subversive nature of entrepreneurial activity.
- Community Building:
Building a value creating event from scratch which your community will attend and derive value and pleasure from.
- Business Modelling:
Development of a sustainable business model.
Incubation in the Blue Factory after each module in Berlin and Paris and a network of partners and mentors provide additional infrastructure and coaching to set-up the venture. All ventures pitch before a large panel of investors, entrepreneurs, corporate innovators and other stakeholder.
Overview
Alumni Experiences
Executive Master in
Digital Innovation and Entrepreneurial Leadership (MSc)
Alumni
Testimonials

Florian MOCK
Manager,
BearingPoint GmbH
"The EMDIEL is truly hands-on. We are really getting things done…"
Read more
"I think the output we deliver every day is amazing. Even after six years consulting experience, focusing on digitalization, I am amazed by the amount of insights and learnings that I am taking with me each day in this Master."

Laura WERITZ
Brand Consultant,
Sasserath Munzinger Plus
"Innovation and change management are key issues for many of our clients — from young start-ups to traditional corporates…"
Read more
"To foster innovation and at the same time maintain a consistent and strong brand identity is one of the big challenges. Acquiring a profound knowledge in this field within the scope of the master programme is really helpful for my everyday work as a brand consultant."

Oliver NEUMANN
Co-Founder,
OptioPay GmbH / Cargo One GmbH
"The EMDIEL connects business leaders and specialists around the globe in a single executive programme…"
Read more
"It offers an enriching first-hand insight into the daily challenges of founders in various settings. The programme provides a forum for exchange and puts my hands-on experience as a founder in a context with the academic framework. All in all, the EMDIEL makes me more resourceful and creates a strong relationship across continents."

Hilary KLASSEN
Founder & CEO,
Quahog
"After working several years internationally with large companies and start-ups, a classical MBA seemed outdated…"
Read more
"This is an innovative, future-orientated programme where co-creation and international experiences are paramount, coupled with some of the best professors in entrepreneurship who push us to think differently and creatively to constantly produce and learn. It is the trailblazer for how Master's programmes should be both grounded in academics and reality, customized to the participant's interests.."
Meet the alumni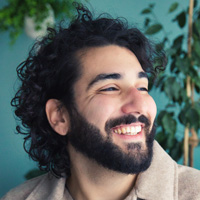 Ümit Eroglu, class of 2020, is working as Head of Growth at VisioLab and he agreed to an interview with us to shed some light on his experience at ESCP and how it helped him pursue a professional path that truly fulfils him.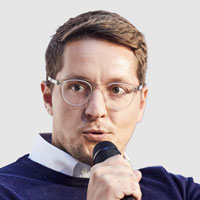 Lennart A. Paul, class of 2017, is the co-founder and CEO of BEX technologies GmbH. He agreed to an interview with us to discuss topics from and aspects of his study experience that really stuck with him, especially coming into the programme with a corporate and consultancy background.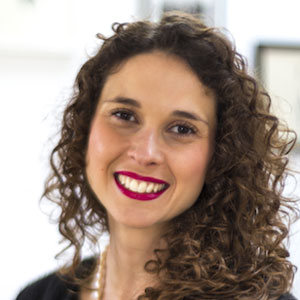 Jaqueline Vasconcellos, class of 2021, is an entrepreneur with 17 years of experience in international scale-ups, SMEs and global companies where she has started, built, grown and restructured teams at strategic and operational levels. She has worked mainly in the travel industry but also in hospitality, real estate, fashion and healthcare. Jacqueline shares insights on what the programme taught her about herself, about the meaning of collaboration in innovation and more.
Executive Master in
Digital Innovation and Entrepreneurial Leadership (MSc)
Admissions
We welcome participants from diverse educational backgrounds
Graduate degree in any discipline (Bachelor or higher; minimum of 210 ECTS)
Business administration knowledge recommended
3 years professional work experience
Proficiency in English
The admission process requires the following supporting documents:
completed ESCP application form
A one-page letter of motivation including a short description of a project idea or question you would like to work on or develop during the master program
A recent CV
Copies of all diplomas and degree awards; with full grade transcripts
Two reference letters of selected persons with professional and/or academic context
Candidates whose application has been successful will be invited to a personal interview.
Admission calendar
Start of the programme is annually in August.
Ongoing application process
Applications are currently closed. If you would like to be notified when the application opens for the August 2024 intake, please fill out this form.
Alumni Experiences
Fees & Financing
Executive Master in
Digital Innovation and Entrepreneurial Leadership (MSc)
Fees & Financing
Tuition Fees
Tuition fees are set at €30,800 for the 2023/24 academic year. This includes breaks and evening activities. Travel costs and lodging are born by the participants.
As a European Executive Master Degree, the EMDIEL is recognised in France. It is not, however, eligible for the CPF, the Compte Personnel de Formation.
Scholarship and generation contract
We provide scholarships for e.g. women, entrepreneurs or NGO/Non-for-profit Organisations taking part in the programme and committing time, know-how and resources to build an active and inspiring community around our Master.
Executive Master in
Digital Innovation and Entrepreneurial Leadership (MSc)
Meet Us
Campus Visits
It's important to get a good feel for the right programme for you. If you live in or happen to be travelling to Berlin, we offer personalised visits to our Berlin Campus. Please reserve a time here or reach out to mdelespierre@escp.eu for more information.
Online
Event
Date
Location
More information
Events
Event
Date
Location
More information
Online Info Sessions
Event
Date
Location
More information