Chair / Junior Professorship for
Entrepreneurial Strategy / Say Institute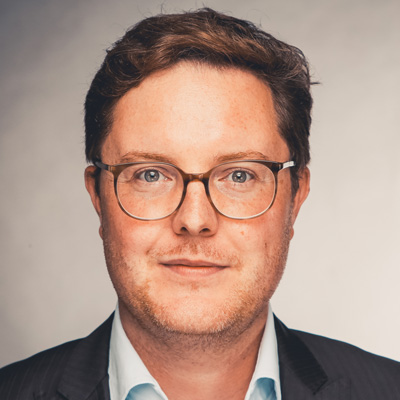 - Junior Professor Dr. Christoph Seckler
"Ever tried. Ever failed. No matter. Try again. Fail again. Fail better."
— Samuel Beckett
At the Chair of Entrepreneurial Strategy, we believe that entrepreneurship can be a force for good in society; one idea at a time. For us, entrepreneurship goes beyond starting a startup. It means to develop novel solutions for people's needs. This can be anything from a novel search algorithm to make the world's information universally accessible (Google) to a novel microcredit service to fight poverty (Grameen Bank). We foster entrepreneurship through all of our activities in research, education, and consulting. If you want to join our team, or cooperate with us, please do not hesitate to contact us.
- Prof. Dr. Christoph Seckler
Jean-Baptiste Say Institute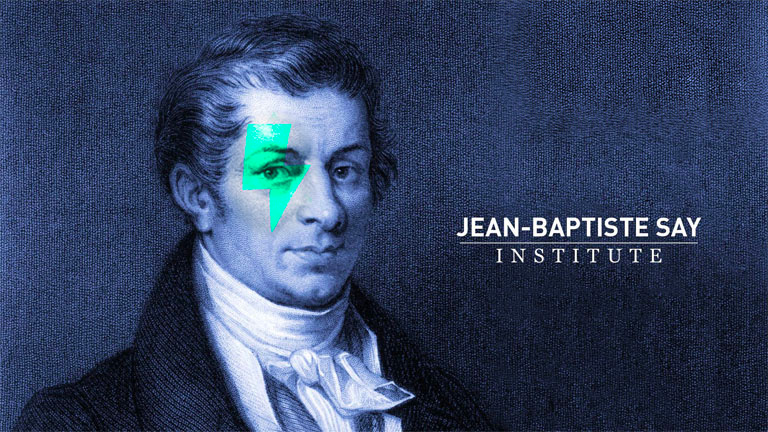 The Jean-Baptiste Say Institute for Entrepreneurship relies on a unique European network which was developed in 2007 by the Entrepreneurship Chair of ESCP and has today more than 50 researchers and teachers. Its goal is to train entrepreneurs and leaders around the world in entrepreneurship and, to prepare tomorrow's managers for profound changes in the world of work.
Website
Center for Design Science in Entrepreneurship
At the DS:E, we believe that design science enables entrepreneurship scholars to combine cutting-edge research with real world impact. We enable entrepreneurship scholars to engage in design science research in three ways. First, we bring together design science experts from different disciplines to further develop the design science research paradigm for the entrepreneurship field. Second, we educate interested entrepreneurship scholars in doing high impact design science research . Third, we serve as a platform to match firms' entrepreneurial practice challenges with design science scholars.
Website
Teaching
We offer the following courses:
Research
Research approach
Our research converges around one question: How to deal with disruptions and uncertainty? We are particularly interested in strategies related to learning, planning, and resilience. We try to advance the respective discourses through both empirical, as well as conceptual work.
Empirically, we often employ case study research designs and try to collect both qualitative and quantitative data to triangulate the phenomenon of interest. Our research has been published in the leading international academic journals, as well as in practice-oriented publications. We are excited that previous research has received multiple international awards (e.g., Academy of Management, European Academy of Management).
Research topics
Learning from Failure
A topic that has attracted considerable attention in both theory and practice is: learning from failure. While learning from failure is widely considered a crucial learning mechanism for entrepreneurs, questions on who, when, why, what and how entrepreneurs learn from failure is of much debate. We contribute to these discussions by studying the learning from failure of individual entrepreneurs, entrepreneurial teams, as well as entrepreneurial organizations. We believe that properly understanding the phenomenon will help to eventually improve how entrepreneurs learn from failure, and thus promote successful entrepreneurship.
Entrepreneurial Ecosystems
A much used metaphor in media, practice, and academia is the one of an entrepreneurial ecosystem. While the metaphor seems to resonate with a lot of people, some fundamental questions need to be answered in the future. These questions include: what is actually an entrepreneurial ecosystem, how can we best study entrepreneurial ecosystems, and how can we design entrepreneurial ecosystems to be successful. We aim to contribute to these discussions by providing a realist (re-)conceptualization of what constitutes an entrepreneurial ecosystem, by empirically examining the entrepreneurial ecosystems in Europe, and by theorizing about their functioning. Based on these insights, we aim at developing ideas on how to design prosperous entrepreneurial ecosystems in Europe.
Research Awards
2020: Finalist for OMT´s Louis Pondy Best Dissertation Paper Award - Academy of Management, USA
2019: Runner-up for Best Paper Award - G-Forum, Germany
2018: Best Paper Award - Leuphana University of Lüneburg, Germany
2017: Scholarly Achievement Award - Leuphana University of Lüneburg, Germany
2017: Best Paper Award (Management Consulting Division) - Academy of Management, USA
2017: Thomson South-Western Outstanding Research-Based Paper on Management Consulting - Academy of Management, USA
2013: Nominated for Carolin Dexter Award - Academy of Management, USA
2013: Information Age Publishing Award: Outstanding Doctoral Student Paper, Academy of Management, USA
2012: Scholarly Achievement Award - Leuphana University of Lüneburg, Germany
2012: Best Paper Award - Second Runner-up - European Academy of Management (EURAM)
Focus on:
Last Publications
Journal Article
SECKLER, C., S. FISCHER, K. ROSING (2021) Who Adopts an Error Management Orientation? Discovering the Role of Humility ACADEMY OF MANAGEMENT DISCOVERIES
Journal Article
HABERSANG S., J. KUEBERLING-JOST, M. REIHLEN, C. SECKLER (2019)
A Process Perspective on Organizational Failure JOURNAL OF MANAGEMENT STUDIES, 56(1), 19-56
Journal Article
SECKLER, C., U.GRONEWOLD, M.REIHLEN (2017) An error management perspective on audit quality
ACCOUNTING, ORGANIZATIONS AND SOCIETY, 62, 21-42
Publications
Find an overview
Academic Articles
2021
SECKLER, C., S. FISCHER, K. ROSING
Who Adopts an Error Management Orientation? Discovering the Role of Humility
ACADEMY OF MANAGEMENT DISCOVERIES
Academic Articles
2021
DOBUSCH, L., N. KÖSTER, E. SCHÄFER, C. SECKLER
Open About Organizational Failure: A Communication Perspective on Postmortem Impression Management
Media
2021
SECKLER, C
Fehlermanagementkultur statt Fehlerkultur
Media
2021
SECKLER, C
Vier wissenschaftlich nachgewiesene Muster, wieso Unternehmen scheitern
Media
2021
SECKLER, C., P. BORCHERS
Mit diesen Strategien könnt ihr im Job besser mit Stress umgehen
Media
2021
BORCHERS, P., C. SECKLER
Warum Mitarbeitende mehr denn je unternehmerisch denken sollten
DUP - Plattform für Digitalisierung und Nachhaltigkeit
Media
2021
VOYER, B., G., C. SECKLER
Interview: How to fail quickly and learn from your mistakes
Media
2021
SECKLER, C
Why being humble is so important in the world of work
Media
2021
SECKLER, C
为什么谦逊在工作中如此重要
Media
2021
SECKLER, C
Add Humility to Your Error Management Toolbox
Academy of Management Insights
Search faculty publication