Study in One of the Most Innovative and Creative Cities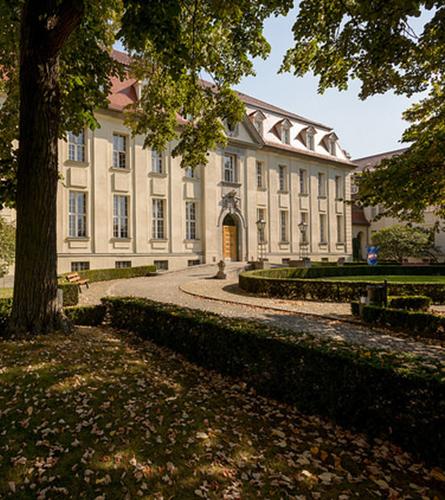 With its unique history and culture, the German capital has become a symbol for both European life and international outlook – and is of course famous for its diverse economy.
With its 3.6 million inhabitants and around 45,000 more coming every year, Berlin is a fast-growing city which offers a high quality of life at a relatively low cost of living compared to other European capitals.

Cultural Variety
Berlin is a multicultural city with a representation of more than 180 different nationalities.
Cultural diversity shapes the character of the city, imbuing it with cultural flair and variety. Many global players also have a subsidiary in Berlin, e.g. Amazon, Bain, Bombardier Transportation, EY, Google, PwC, Siemens, and Total S.A.
The Economic Factor
Berlin is characterised by a rich multifaceted economic structure.
It ranges from industrial companies with a long tradition and strong medium-sized companies to a very dynamic services sector as well as innovative IT and high-tech companies. Today, Berlin is especially known for its vibrant start-up culture and for its creative industry; it has become an important media centre.

Lifestyle
People value Berlin for its pulsating scene and night life as well as for its spacious parks and bohemian quarters.
The city offers numerous "beer gardens", a wide variety of restaurants, coffee shops, markets, green areas, lakes and cultural events.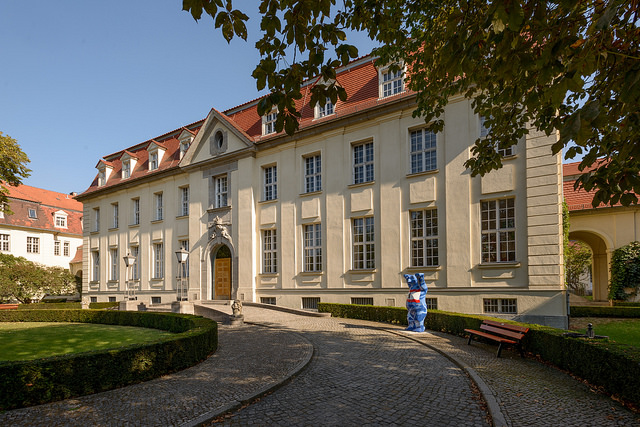 ESCP - Berlin
As a state-recognized university, ESCP counts among the most prestigious and leading business schools in Germany. ESCP regularly occupy top spots in both national and international rankings (#1 Master in Management in Germany, #5 worldwide, #1 Executive MBA and #1 in Custom Executive Education in Germany).
In Berlin, ESCP has particular expertise in 3 academic Key areas the areas, namely sustainability, entrepreneurship and digitalisation with a foundation of international management.
Companies such as Accenture, Bain, Bayer, Coca-Cola and P&G closely collaborate with us and stay in continuous contact due to the quality of our faculty, their research as well as the top quality of our students and alumni.
Get to know the most European business school in Germany yourself with its unique intercultural spirit at ESCP Berlin. Please contact us or simply pay us a visit. We are looking forward to meeting you.
Prof. Dr. Véronique Tran
Rector ESCP Berlin
3BERLIN'S
Academic Key Areas
Sustainability
Entrepreneurship
Digitalisation
Learn more
"Das ist Berlin"
Berlin City Anthem
How to get to the campus
Bus Stops
Schlosspark-Klinik
on line 309
Sophie-Charlotten-Str.
on lines 309, M45
Biking
Biking is the most common mode of transport used by Berliners. As the city is almost completely flat Berlin is an ideal place, streets are wide, apartments and offices have places for storing your bike. Finding one to rent or share is very easy. Do not hesitate.
Good to Know

Visit Berlin is Berlin's official promotional organisation for tourism and conventions.
---
Maps and nearby attractions
No result