Research Digest The effects of housing tax policies on economic activity are quite moderate after all
Overview
In Housing and Tax Policy: Comment, published in the Journal of Money, Credit and Banking, ESCP Business School Professor Hamed Ghiaie and co-author Professor Jean-François Rouillard (Université de Sherbrooke) corrected a model showing that four tax policy measures targeting housing all lead to significant changes in macroeconomic aggregates and welfare.
Why study this
"Housing is the single most important asset for the vast majority of U.S. households, and housing services constitute a large fraction of their consumption expenditures. (…) The importance of housing is partly due to the favourable treatment it receives in the tax code," explained Alpanda and Zubairy (2016). "The tax savings provided by these policies to households are rather large. (…) Given the importance of housing in the economy, changes in housing-related fiscal policy measures could potentially have a large impact on macroeconomic variables, along with their impact on house prices and household debt."
Findings
Hamed Ghiaie and Jean-François Rouillard found and corrected an error in the codes of the model used by Alpanda and Zubairy, which has a significant impact.
The differences between the first simulation and this resimulation are significant in both the short-run and long-run tax multipliers.
The long-run multipliers are reduced almost in half.
Even the short-run tax multipliers are much lower, and close to zero.
Key insight
The effects of policy measures that target housing on economic activity that aim to raise tax revenues are actually quite moderate.
Impact
In another research paper published in the Canadian Journal of Economics, Hamed Ghiaie and Jean-François Rouillard considerably built upon Alpanda and Zubairy's multi-agent general equilibrium model by taking a look at the role of financial intermediaries in the transmission of permanent housing policy changes, confirming banks can dampen their effects. They showed what the potential merits of various possible fiscal reforms were, including three revenue-neutral tax ones.
Final takeaways
"The tax policy change that delivers the smallest long-run multiplier is the reduction of the deduction of mortgage payments," explain the authors in the Canadian Journal of Economics. Out of the three revenue-neutral tax reforms, "the repeal of mortgage deductibility is the only policy that generates gains in output."
Authors
---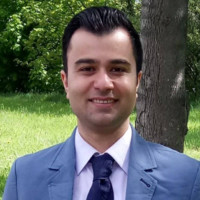 Hamed Ghiaie
Assistant Professor of Economics & Public Policy at ESCP Business School

Jean-François Rouillard
Professor at the Department of Economics, Université de Sherbrooke