The Monaco Real Estate Tech Summit 2020
16-17 September 2020
ESCP Business School, the Principauté de Monaco and Propel by MIPIM, combine their strengths to build an exclusive event, inviting 150 top decision makers to discuss a more innovative real estate industry.
What Is Monaco Real Estate Tech Event?
This by-invitation-only event gathers top-notch/elite real estate executives in order to discuss the future of technology in their sector, connecting with the 3 topics : Tech to Invest, Tech to Build and Tech to Live. With 6Ha offshore extension into the sea, Monaco is the perfect place to discuss innovation in real estate.
Programme
16th September 2020
17:00 - 18:00
Visit to Portier Cove
Mareterra Portier Cove Monaco is one of the most sought-after addresses in the world and is set to take super-prime real estate in the Principality to an entirely new level of luxury. Located just off the world-famous Avenue Princesse Grace – the most expensive residential street on the planet – being a homeowner at Portier Cove (also known as Mareterra) is the ultimate symbol of wealth. Spanning some 6 hectares and developed from reclaimed land from the sea, Europe's most ambitious construction project, Portier Cove Monaco, sets a new benchmark for super-prime real estate.
19:00-23:00
Cocktail & Dinner
17th September 2020
09:00-09:30
Welcome coffee
09:30 – 10:30
Opening remarks
10:30-11:00
Presentation of the "ESCP Real Estate Tech barometer"
Powered by ESCP in collaboration with the government of Monaco: Overview of the evolution of the Real Estate Tech sector around the world, with emphasis on the categorisation and the valuation of the industry, as well as an insight into the geographical distribution of start-ups and investments across countries and business types.
11:00-11:30
Networking break
11:30-12:15
Tech to Invest: Who and how is technology impacting, and how much are we investing in real estate?
Real estate corporations face new and important challenges and opportunities ahead. The disruption of technology is changing the way in which these corporations and Venture Capital firms interact and invest. Currently, there is an ongoing democratisation of the sector leading to a greater variety of players. New vehicles used to access and execute real estate investments range from a €50 crowdfunding investment to a fractional ownership of a building via blockchain. The numerous new online investment platforms focus on offering a low-cost, efficient and simple experience which real estate formerly lacked. The panellists of 'Tech to Invest' will debate the new opportunities that are appearing in the investment sector and how technology may facilitate all strands of asset and portfolio management over time.
12:15-14:00
Networking lunch
14:00-14:45
Tech to Live: How is technology improving our quality of living?
Technology has changed both the way we live and our perception of our homes. The purpose of a house or an apartment is no longer to just accommodate; it can be transformed into an office, a gym or even a cinema. The progress of technology has sparked an enormous improvement in the quality of living – space has never been so versatile thanks to modern gadgets and contraptions, the accessibility of home insurance is second to none, home monitors and energy-saving technologies allow for unprecedented sustainability and security sensors linked to mobile devices assures homeowners safety and comfort around the clock. Companies are now able to collect large pools of data on customer experience and have the unprecedented opportunity to feed their needs with new services and products. This 'Tech to Live' session will focus on the challenges and opportunities that technology will bring to modern-day living in years to come.
14:45-15:15
Time for "solutions": Pitching sessions: 5 min presentation & 5 min Q&A per start-up.
15:15-15:45
Short Break
15:45-16:30
Tech to Build: How is real estate technology impacting the way we build?
Right from the very conceptualisation of a building, technology plays an impactful role. State-of-the-art software and platforms can be used to identify the quality, size and potential of a piece of land, to design complex architectural structures and to visualise real estate projects through Virtual Reality, among many other things. This session will explore the importance of technology in contemporary construction by referring to case studies and examining some of the new tools used to build infrastructures in faster, more sustainable and more accurate ways that are allowing previously unimaginable projects - such as construction on the Mediterranean Sea - come to life.
16:30-18:15
Closing remarks & cocktail drinks
Partners Information
Location
Organisers:
- ESCP Business School
- Principauté de Monaco
- Propel by MIPIM
Principauté de Monaco
Date
Start date: 16/09/2020
Start time: 5:00 PM
End date: 17/09/2020
End time: 6:15 PM
Sponsorship opportunities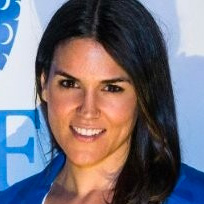 Location
Organiser: ESCP Business School - Principauté de Monaco - Propel by MIPIM
Monaco - Principality of Monaco
Map
Date
Start date: 16/09/2020
Start time: 5:00 PM
End date: 17/09/2020
End time: 6:15 PM